We're here to promote good oral health and provide truly exceptional care to you and your whole family.
Our highly skilled team, led by Dr. Makani Peele, offers preventative, maintenance and restorative dental services for every member of your family. In addition to combining today's most advanced dental technologies with compassionate, forward-thinking care, we also respect your time and budget and only recommend the treatments and procedures to your family that we would recommend to our own.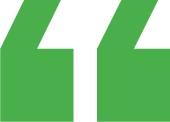 I'd like to thank Dr. Peele and her staff for the excellent service and patient care. I recently had a broken tooth repaired and Dr Peele went above and beyond to ensure that I was completely satisfied. She is an amazing dentist and I highly recommend her. Thank you Dr. Peele.
I highly recommend Peele Family Dentistry. Dr. Peele and her staff make sure that I am comfortable. They are professional and friendly. I feel very confident that they provide excellent dental care.
Dr. Peele and her staff are everything you could ask from a dental practice! I recently had to have a tooth removed and, from diagnosis to procedure, the process was surprisingly quick and painless. They made me feel like I was their only patient. I recommend Peele Family Dentistry to everyone!
I love that I can ask Dr. Peele any question about anything in my mouth and she clearly explains things to me, in terms I understand. Dr. Peele and the entire staff is always very pleasant, thorough, and takes their time with me.
I'm a nervous dental patient, so I really appreciate not only the expertise but the care and attention of Dr. Peele and her staff. With Peele Family Dentistry, it's truly patient-first. They take the time to listen to me explain the problem, give me options to fix it, and estimate the costs. They they value a relationship with me and make me feel completely at ease. I believe them when they say they love helping people smile again.

We have the capacity, technology and techniques to treat all members of your family, and yet we also treat you like the individual you are. Our general dentistry services span the spectrum, including cleanings, whitenings, extractions, fillings, restorations, implants, dentures, crowns, root canals and more. No matter how we're caring for you, you can expect to receive our full time and attention.
We absolutely love to see kids of all ages, and we strive to ensure our office is always a warm, welcoming place filled with familiar faces. Whether it's routine cleanings, tooth extractions, X-rays or other services, our team is especially talented at explaining complex concepts in a way that growing minds can understand – and concerned parents can appreciate.
Your smile shouldn't have you second-guessing yourself or embarrassed in any way. If that's the case, we can help. We offer a variety of advanced cosmetic dentistry treatments and procedures – all designed to give you the confidence you desire and the healthy, beautiful smile you deserve. It all starts with a simple and relaxed conversation about what you have in mind.