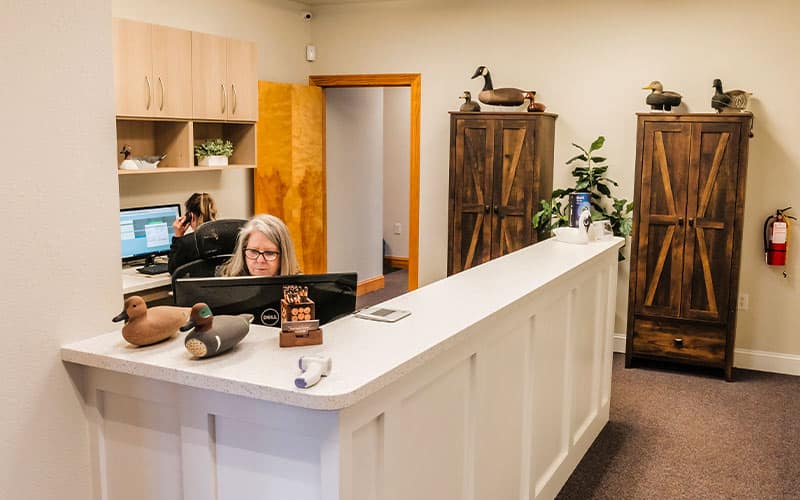 Gentle, High-Quality Care for Our Youngest Patients
Few things are as beautiful as your child's smile, and we're here to help protect it with gentle, high-quality pediatric dentistry. We absolutely love to see kids of all ages, and we strive to ensure our office is always a warm, welcoming environment filled with familiar faces.
Part of the way we set your child's mind at ease is by maintaining patient, friendly attitudes and communicating what we're doing every step of the way. Whether it's routine cleanings, tooth extractions, X-rays or other services, our team is well-versed in explaining complex concepts in a way that growing minds can understand – and concerned parents can appreciate.
When Should I Bring My Child to the Dentist?
According to guidelines from the American Academy of Pediatric Dentistry, children should have their first dentist visit as soon as their first tooth comes in. One common misconception is that, because baby teeth fall out, children do not need to see a dentist until they are older. The truth, however, is that regular visits to the dentist can ensure your child is on the right path and mitigate any issues before they become problematic.
Bringing your child to the dentist at a young age can also alleviate some of the fear or anxiety associated with the dentist. A positive experience early on sets the tone for the rest of their lives and can solidify the importance of dental health for years to come.
We're here to answer your questions and set your mind at ease, whether you're a new patient or an existing patient. Feel free to check out our full list of services or contact us today to schedule an appointment.