About Peele Family Dentistry
Continuing a Legacy of Compassionate Dental Care
The history of our dental practice is a unique one. In 2019, we were presented with the unique opportunity to continue the care that Dr. Bryan, a long-time dentist in Wanchese, had provided to the community for many years. Not only did we jump at the opportunity – we committed ourselves to maintain the same level of service, integrity and professionalism that Dr. Bryan's patients had come to trust over the years.
Today, we are building upon Dr. Bryan's legacy of excellence while forging our own path forward by providing cutting-edge and compassionate dental services to patients in Wanchese, Manteo, Roanoke Island and the surrounding areas. We treat our patients like family, and, for us, our family includes three furry friends Gouda, Sage and Jade. Our two labs have their own jobs at the office – relieving anxiety and providing the fun!
We want to thank you in advance for the opportunity to serve you. If you have any questions, comments or concerns, please don't hesitate to contact us. We will always answer your questions openly and honestly, and we look forward to serving you, now and for many years to come.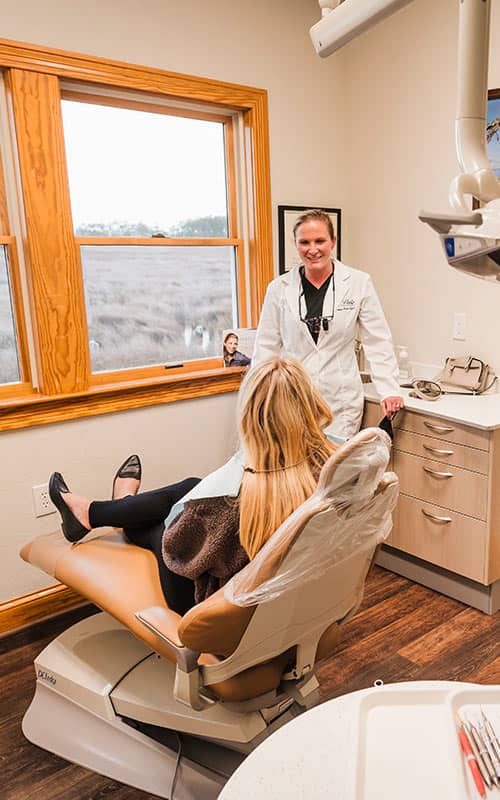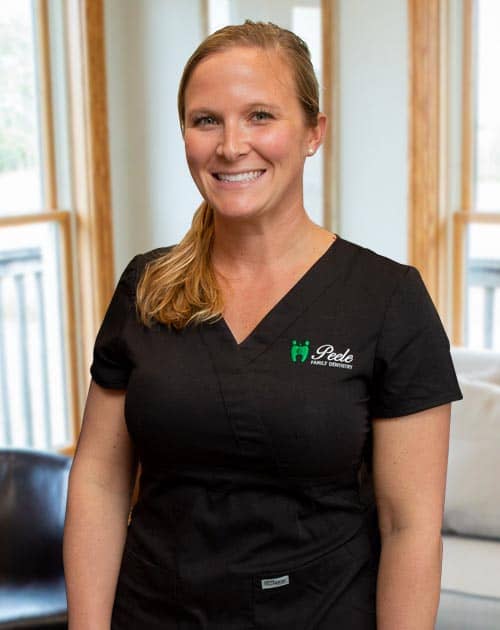 Dr. Makani Peele grew up in Avon, NC on Hatteras Island. Growing up in a small community like Avon, she felt deeply connected with all members of her community. Thus, at an early age and throughout her life, it has been instilled in her to serve her community in whatever way she is able. Her dedication to serving others is evidenced by her involvement in numerous Mission of Mercy (MOM) clinics hosted on the Outer Banks and throughout North Carolina. These clinics provide free dental care to those community members in need. Dr. Peele also joined several dental mission trips to provide free dental care to the communities of Costa Rica, Nicaragua and the Dominican Republic.
At the age of 16, she left Cape Hatteras Secondary School to finish her high school career at the North Carolina School of Science and Math in Durham, NC. She completed her undergraduate studies at the University of North Carolina at Chapel Hill (go Tar Heels!). Immediately following UNC, she attended dental school at East Carolina University School of Dental Medicine in Greenville, NC. Before returning home to the Outer Banks after ten years of pursuing her education, she completed an Advanced Education in General Dentistry Residency, also at East Carolina University.
Dr. Peele is married to her best friend and grade school crush, Catlin Peele, who was born and raised in Hatteras, NC. Her husband Catlin is a charter boat mate on the Sea Toy – a charter boat that is captained by his dad Bull Tolson out of Pirates Cove. Dr. Peele and her husband enjoy inshore and offshore fishing, duck hunting and being with their dogs, Gouda, Sage and Jade. Together they also have two cats, Nacho and Emo, and a very special horse named Coop.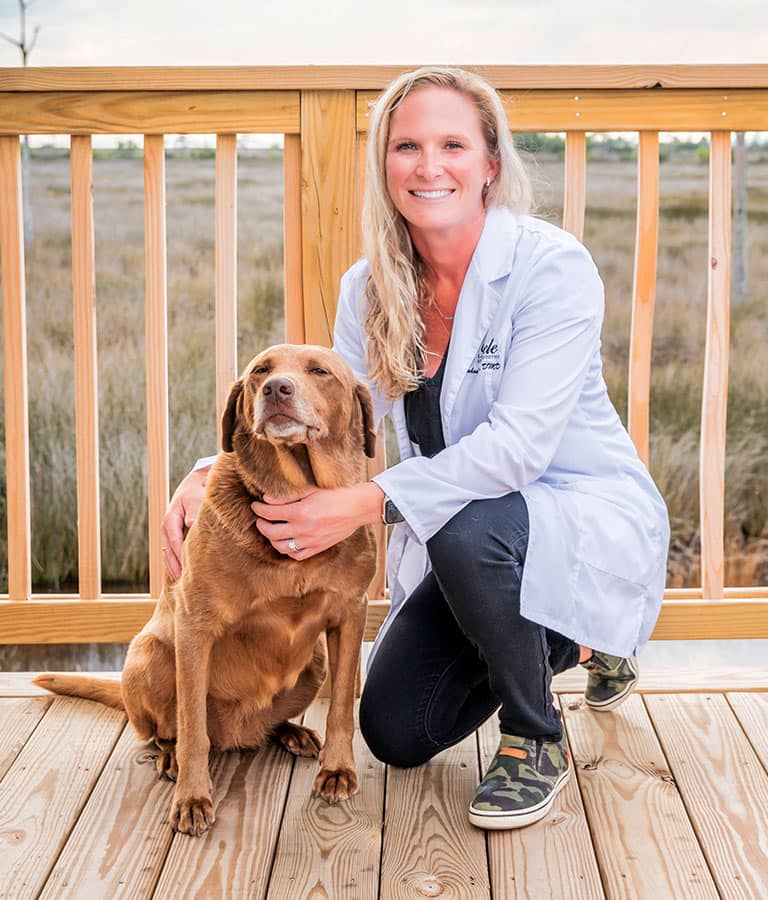 Jade is our certified therapy dog who comforts patients during their dental visits. If you have an allergy, or prefer for Jade not to visit your room, please let us know.
We're here to answer your questions and set your mind at ease, whether you're a new patient or an existing patient. Feel free to check out our full list of services or contact us today to schedule an appointment.